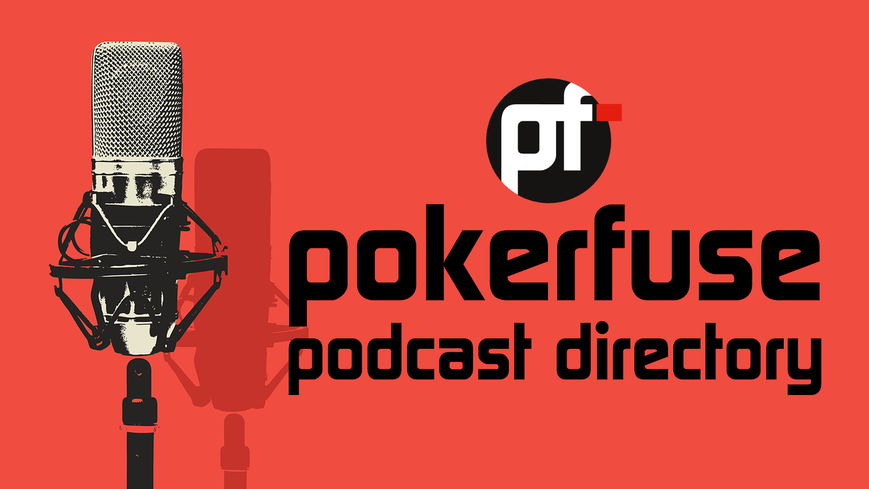 The Mark Hoke Show #84 Hour 1- Logan's Run,
WWE

Lack of Suspense & Getting Ready For

AEW

Arthur Ashe

It's Hour 1 of a two-hour spectacular of "The Mark Hoke Show" on KDWN 101.5 FM/720 AM Las Vegas and KDWN.com worldwide as Mark Hoke, Andrew "Fish" Fain and Joe DeFalco go around the world of pro wrestling.  The trio review WWE's decision to put YouTube sensation Logan Paul in the main event of the upcoming Crown Jewel premium live event against Roman Reigns, Dakota Kai and IYO SKY winning the WWE Women's World Tag Team championship, the Drew McIntyre/Karrion Kross feud, the Brawling Brutes getting a shot at the WWE Tag Team titles, Solo Sikoa wins the NXT North American title, should Sami Zayn win the WWE 24/7 title, the Arthur Ashe AEW show featuring Bryan Danielson/Jon Moxley world title match, the reasons for Danielson possibly winning the title, will Chris Jericho win the Ring of Honor title from Claudio Castagnoli plus the guys get ready for Hour 2 with B Brian Blair.  Thanks for listening!

View the complete archives of The Mark Hoke Show in the directory →
---
The Mark Hoke Show #84 Hour 2 – Getting Buzzed With Special Guest B Brian Blair!
It's a very special Hour 2 of "The Mark Hoke Show" on KDWN 101.5 FM/720 AM Las Vegas and KDWN.com worldwide as Mark and Andrew "Fish" Fain welcome one of the all-time greats of professional wrestling – B Brian Blair!  Blair discusses his early career, what made the Florida territory so successful, his amazing travels all over the world including his vomit-filled trip to a movie theater with Abdullah The Butcher, his arrival in WWE, the formation of the legendary Killer Bees with Jim Brunzell and a miracle pulled out of Lanny Poffo's bag, the controversy of the Bees not winning the WWF tag team championship, his time with Herb Abrams in the UWF, Blair's favorite WrestleMania moments, his book "Truth Bee Told" and the upcoming 56th Annual Cauliflower Alley Club Reunion Event at the Plaza Hotel and Casino in Las Vegas September 26th-28th, 2022.  Thanks for listening!
View the complete archives of The Mark Hoke Show in the directory →
---
September 16, 2022 – Not talking hockey with David Tuchman
One of our all-time most popular guests, the great David Tuckman tuckonsports joins Clayton Fletcher claytoncomic for a review of a few hands from Tuck's 2022 WSOP Main Event. —-__Visit www.sitesoptimized.com—-Visit www.tournamentpokeredge.comBustin' Chops & Callin' ShotsEach week Josh and Jon sit down to give their take on travel sports and everything in…Listen on: Apple Podcasts   Spotify
View the complete archives of The Tournament Poker Edge Podcast in the directory →
---
Sam Grafton Wins $5.5M; Guest Antonio Esfandiari on Where He's Been
In the latest edition of the PokerNews Podcast, Sarah Herring and Chad Holloway discuss Sam Grafton's victory in the $200K Coin Rivet Invitational for $5.5 Million, as well as Ebony Kenney's impressive finish that was nearly a poker record! Toss in some noteworthy Phil Ivey hands and it turned out to be one of the game's most exciting stops as of late. Other topics discussed include Sergio Aido and Benny Glaser winning PokerStars WCOOP titles, a look at the Gulf Coast Poker Award nominees, and Josh Reichard becoming the 10th player inducted into the Mid-States Poker Tour (MSPT) Hall of Fame. Finally, Chad chats with the legendary Antonio Esfandiari about Burning Man, life, and leaving the busy poker lifestyle behind to become a devoted family man. Don't forget to call the PokerNews Bad Beat Hotline at (+1 702-625-0166) to share your bad beats, which may be featured on a future episode of the show.
View the complete archives of PokerNews Podcast in the directory →
---
Poker Fraud Alert Radio – 09/16/2022 – Ebony, Joey, and the Evil Chat Mod
Topic begins at (0:02:39) mark: Colonel Nigel Fabersham gives a tribute to Queen Elizabeth II…. (0:23:22): Ebony Kenney wins almost $2 million on Phil Nagy's stake at Triton tournament in Cyprus, but gets into controversy on Joey Ingram's show…. (2:48:33): A scammer sold one of Tony Hsieh's Las Vegas buildings without having any connection to the Zappos founder's estate…. (3:06:32): Poker dudes look like a lady? Vanessa Kade alleges ladies event on GGPoker was full of men…. (3:22:01): Mojave Desert and Las Vegas History: California City — a planned large city which was actually 60-year scam…. (4:25:18): Blackjack dealer in Buffalo shows players her hole cards, allows easy winnings, gets arrested…. (4:32:25): Brazen thief belly-flops onto craps table to steal $19k worth of chips at El Cortez in Las Vegas…. (4:39:04): Vegas police choose not to charge thief of $1600 cashout ticket, after he claims his rent was due…. (4:51:16): Second Mafia-run New York gambling operation busted within past few weeks…. (5:02:12): Michigan bank accused of discrimination after it accuses 71-year-old black woman of depositing a fraudulent casino check which was actually real.
View the complete archives of Poker Fraud Alert in the directory →
---
Ep 413 – Chats: Veronica Brill on fun, fear, and her new life in poker!
This week Jim Reid and the panel welcome Veronica Brill back to the show and they have a great time talking about what goes on behind the scenes of the poker world, from streamers and vloggers to meet-up-games and high-stakes cash play, she's seen it all! They also discuss what makes poker a pleasure, and how players, professionals and venues can all work together to make the game more accessible and fun for new people. But that's not all, they also get into what makes K.L. Cleeton such a jerk, one thing Veronica is afraid of, what she's learned about poker lately, and a lot more!
View the complete archives of Rec Poker Podcast in the directory →
---
Wang Crushing Stairway To Millions, Grafton Wins Big in Cyprus
Donnie Peters is on an island, but he finds time to join Tim Duckworth remotely for another episode of the hall-of-fame PokerGO Podcast. The two discuss Stairway To Millions, WSOP.com Online, and Triton Poker in Cyprus before having some fun with another edition of the "Family Pot."
View the complete archives of Poker Central Podcast in the directory →
---
The 5 Ways I Use Flopzilla Pro Every Day #408
Visit the show notes page for a transcript of today's episode: https://www.smartpokerstudy.com/pod408 Flopzilla Pro Course   https://go.smartpokerstudy.com/FlopzillaProCourse The Poker Forge  https://www.thepokerforge.com The Smart HUD for PokerTracker 4  https://www.smartpokerstudy.com/SmartHUD Daily Poker Tips Podcast  https://www.smartpokerstudy.com/podcast-2/daily-poker-tips-podcast/ Books on Amazon  https://www.smartpokerstudy.com/AmazonBooks
View the complete archives of Smart Poker Study Podcast in the directory →
---
CardsChat with Xuan Liu
On episode #99 of the CardsChat podcast we have the pleasure of welcoming Xuan Liu. She is a professional poker player born in China and raised in Canada with over $2.7 million in total career tournament earnings, live and online combined. She is also the only woman to final table the PokerStars Caribbean Adventure main event, finishing 4th back in 2012. In recent years Xuan has added poker commentator and Poker Power instructor to her resume and on this show we'll get to know her a little better.
View the complete archives of Cards Chat in the directory →
---
Ep 154 – Papi Joey Ingram Gives A Life And Poker Update In A Great Hour Interview
Welcome back! Today we are joined by the legendary Papi GTO Joey Ingram! He updates us on his life- where he's been, what he's been up to, his Bryn interview, his thoughts on the current state of poker and poker content, his pitch FOR the Barstool Poker Tour, and lots of other great nuggets. Joey joins us around the 15 minute mark and we have a wonderful hour long talk that flew by. He's such a delight. Enjoy!
View the complete archives of Cracking Aces in the directory →
---
Ep 412 – Forums: 3-Betting with KTx in the main event
This week, Jim Reid leads the panel through a hand he played on day 2 of the WSOP main event – this tournament has a unique dynamic when it comes to raising ranges, as we've explored in a few previous episodes. In this one, the group discusses 3-betting and 4-betting ranges, board textures, delayed c-bets, getting thin value hands to showdown, and a lot more! Come sign up for a free account at https://rec.poker/ and join the fun in real time next time.
View the complete archives of Rec Poker Podcast in the directory →
---
#92 Tactical Tuesday: Sizing Value Bets On The River
On this week's episode, Coach Brad and Jon review two river spots where Jon had to decide which size to value bet.To learn more about the Free Nuffle promotion, visit: https://chasingpokergreatness.com/free-nuffle-promotionNew CPG Cash Game Courses!Preflop Bootcamp: https://bit.ly/Preflop-BootcampFish in a Barrel: http://bit.ly/fish-in-a-barrelNeutralize Flop Leads: https://bit.ly/2OkN8Yt
View the complete archives of Chasing Poker Greatness in the directory →