Binance futures is launching USD-M Binance Football Fan Token Index.
The newly launched Football Fan Token Index Perpetual Contracts has leverage up to 25X.
Binance Writes:
"Binance Futures will launch USDⓈ-M Binance Football Fan Token Index perpetual contracts ("FOOTBALLUSDT Perpetual Contracts") with up to 25x leverage on 2022-09-01 at 03:00 (UTC). Binance Football Fan Token Index is a new cryptocurrency price index that tracks the ​​top Football Club Fan Tokens listed on Binance Spot by market capitalization."
The Index will launch on 1st September, with Settlement assets as USDT and 24/7 trading hours.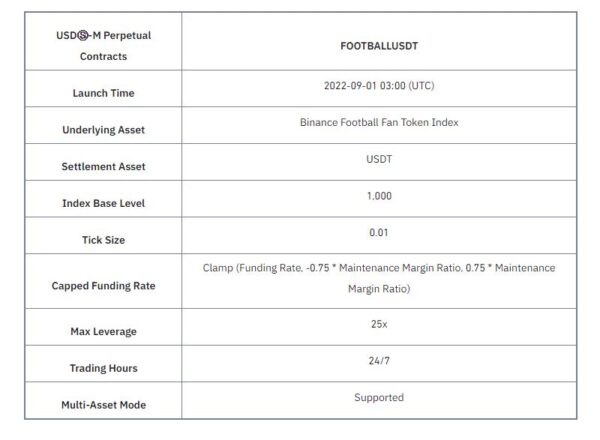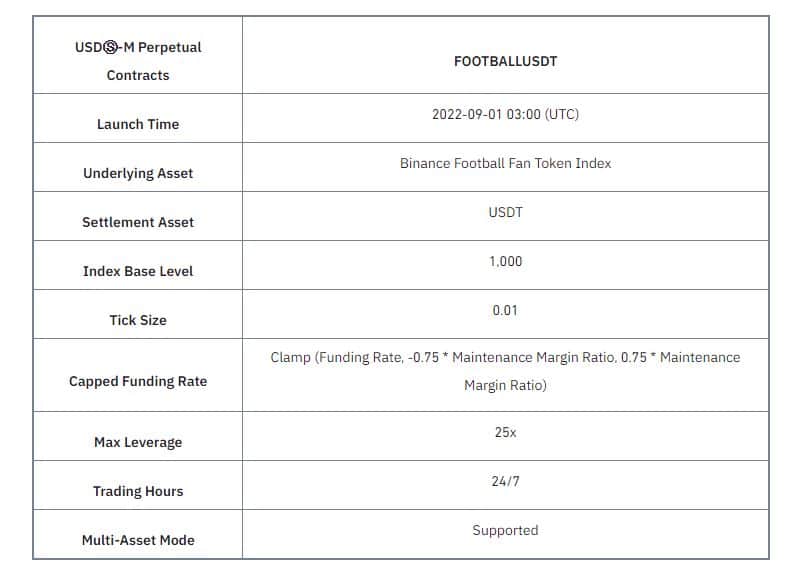 Binance further writes that the exchange may adjust the specifications of the contracts like "the tick size, maximum leverage, initial margin, and/or maintenance margin requirements." FIFA world cup 2022 is scheduled from 20 November to 18 December 2022 In Qatar.
– Advertisement –