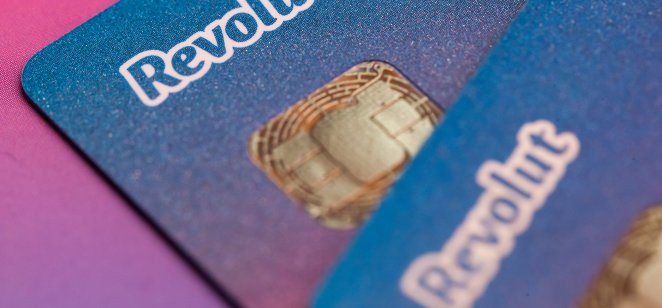 Render Network's RNDR token has risen 65% in a week after being listed on the Revolut banking platform.
Revolut, a financial technology (fintech) company, started offering cryptocurrencies in 2021, but has recently announced a wealth of new listings, including RNDR.
The RNDR token belongs to the Render Network project, which has a mission to "decentralise" three-dimensional graphic rendering. The network connects idle graphic processing units (GPUs) and harnesses them to process clients' graphics.
RNDR is used as the main payment source throughout the network. After the news of the Revolut listing, the ERC-20 token has gained more than 90%.
RNDR to USD
The Revolut listing
Earlier this month, the Revolut banking service announced the listing of 12 new cryptocurrencies as it looked to continue expanding into the crypto market.
Along with RNDR, the other 11 tokens included BLZ, BOND, FIDA, GMT, GODS, GST, LPT, MINA, RAD, SUPER, and UNFI.
Emil Urmanshin, the Revolut crypto general manager, said in a
statement
: "This year we have not only increased the number of cryptocurrencies available in the Revolut app to close to 100 tokens… Now, we are making crypto even more mainstream, by empowering people to use crypto-enabled cards to spend their tokens for everyday purchases."
Revolut has recently launched a "spend from crypto" feature. The new product converts users' crypto balance into fiat currency, which can then be spent on everyday purchases. This is intended to bring even more utility to the RNDR token.
New proposal system
Use cases for RNDR also increased in October as Render Network moved to a system resembling a decentralised autonomous organisation (DAO). This gives token holders the option to vote on network decisions.
A
Medium
post said: "Render Network Proposal system… will establish the RNP process as an open framework for community members to craft, propose, vote on and potentially implement tangible changes to the function of the Render Network itself."
RNDR price action
After the Revolut listing and transitioning to a governance system, RNDR has made steady gains.
It opened October 2022 at $0.46 and quickly climbed above the $0.50 barrier. RNDR managed to close that month at $0.60.
The token then shot to a high of $1.14 on 6 November. RNDR has fallen slightly and was trading at $0.8976 at 14:00 GMT on 7 November 2022. However, it was still up 53% in the past seven days and 97% over the previous month.
Related reading