Investing in cryptocurrencies is always going to keep you on your toes. Keeping on top of a market that transforms so quickly is challenging. Therefore, thorough research is needed to properly identify suitable investment opportunities and seek out new exciting projects that could rise in the next bull market. This article will present meme coins to consider.
While meme coins are a niche within a niche market, they are becoming increasingly mainstream. Thanks to their communities' hard work and developers adding use cases and directives. Meme coins are a great asset to diversify your portfolio with.
Dogelon Mars (ELON) is leveraging its philanthropic purpose and NFT collection to compete for the top spots on the meme coin chart. Meanwhile, Dogecoin enjoys the top-ranking spot thanks to powerful ally Elon Musk. Finally, the new meme coin Rocketize (JATO) is looking to reach the moon and currently gaining momentum in its presale.
Dogelon Mars – is the underdog gaining ground?
The meme coin Dogelon Mars is currently third in the meme coin rankings below Shiba Inu and Dogecoin. It has a long way to go to reach the heady heights of DOGE and SHIB, but that doesn't detract from the growth it has made since its launch in April 2021.
The Dogelon Mars project stands out from the crowd of meme coins jostling for the limelight. Its unique goal is to heal the damage crypto scammers have inflicted. Dogelon Mars intends to achieve this philanthropic goal by being a completely fair cryptocurrency. Therefore Dogelon Mars decided that in order to do this, it would not hold any presale stages, meaning that no one person gets an early discount or holds a large portion of the coins from the get-go.
Dogelon Mars is likely to keep climbing towards the top of the leaderboard; although it will take time, it has all the characteristics of a great meme coin to get it there.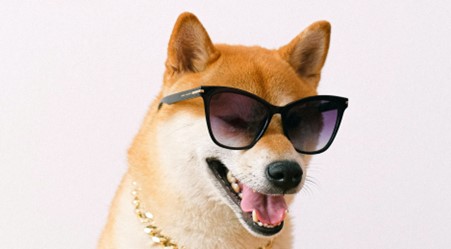 Dogecoin – Musk says it will reach the moon
Two days ago, Elon Musk tweeted that Bitcoin will survive and Dogecoin will reach the moon. This came after the FTX disaster and subsequent fallout. Now Dogecoin's price has been buoyed by Elon Musk before, and it seems that this relationship between man and Dogecoin is holding strong as Elon Musk comes to the aid of the Dogecoin community as the crypto market plummets.
If Musk says it will reach the moon, then it is likely that Dogecoin will reach the moon. History tells us that the faith behind Dogecoin and Elon Musk is so strong that the mere possibility of Dogecoin being integrated into Twitter's mechanics was enough to make the price of Dogecoin spike.
Dogecoin is a good investment option with which to diversify your portfolio, as it is likely to continue rising and survive this crypto winter. However, new meme coins could make this meme coin redundant – this will likely take some time, and as long as Elon Musk is around, Dogecoin will prosper, it appears.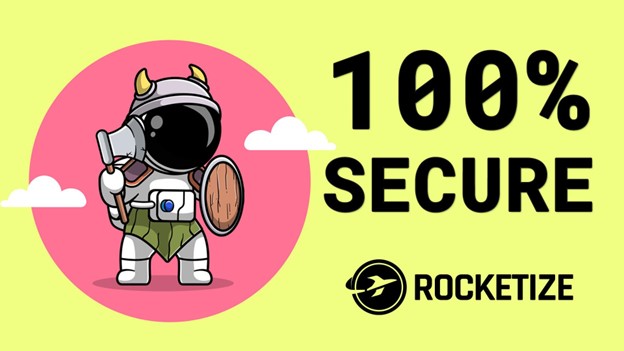 Rocketize – could be a game changer
Rocketize (JATO) is a new meme coin currently raising funds in its presale stages. Unlike Dogecoin and Dogelon Mars, Rocketize has chosen to think outside the box and base its meme coin on space exploration instead of an over-used Shiba Inu dog. Rocketize has its eyes on space exploration and reaching the moon with its community of space explorers.
The Rocketize meme coin is currently in its infancy; however, its got big plans to bridge gaps between different tokens and chains, including Fantom, Polygon, BSC, and others. This meme coin wants to be useful to the wider crypto ecosystem as well as create wealth for its community.
What makes this meme coin stand out, like Dogelon Mars, is its community ownership and lack of any revenue structure of its own. So like Dogelon Mars, this meme coin is out to be a pure community token, with no entity or organisation holding a large stake in the tokens. But unlike Dogelon Mars, Rocketize has chosen to hold a presale stage. These presale stages, which are now in full swing, provide the general public with opportunities to invest in Rocketize at the lowest possible prices before the meme coin launches.
Final Thoughts
Meme coins are becoming increasingly popular with a diverse range of investors and crypto enthusiasts. It's no wonder, as most of them also combine NFT and other use cases to engage their respective communities. Dogecoin, Dogelon Mars, and Rokcetize all have some winning features, making them excellent options for updating your crypto wallet.
Rocketize Token (JATO)
Presale: https://rocketize.io/buy
Website: http://rocketize.io
Telegram: https://t.me/RocketizeTokenOfficial
Disclaimer: This is a paid release. The statements, views and opinions expressed in this column are solely those of the content provider and do not necessarily represent those of Bitcoinist. Bitcoinist does not guarantee the accuracy or timeliness of information available in such content. Do your research and invest at your own risk.