Looking for the perfect gift for the Geralt of Rivia fan on your list? Check out these toys, weaponry, and more from The Witcher universe .
Smells Like Henry Cavill Candle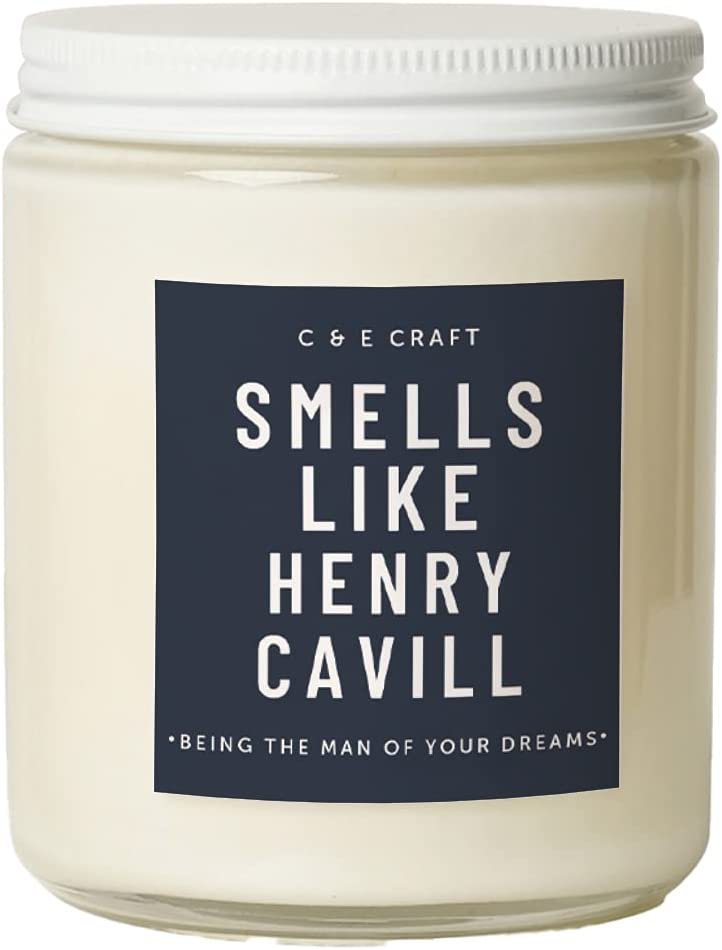 Bring the smell of The Witcher's lead actor, Henry Cavill, into your home. Not sure how they determined this, but it says it smells like him. This non-toxic soy-based candle smells like the man of their/your dreams and has a 35-hour burn time. All for $24. Bonus: it goes with everything on this list.
"…. a delightful flannel pine fragrance, a woodsy blend is the perfect mix of warm greens, freshly cut pine trees, with subtle notes of amber, vanilla, and hints of lavender."
---
The Complete Witcher Series Box Set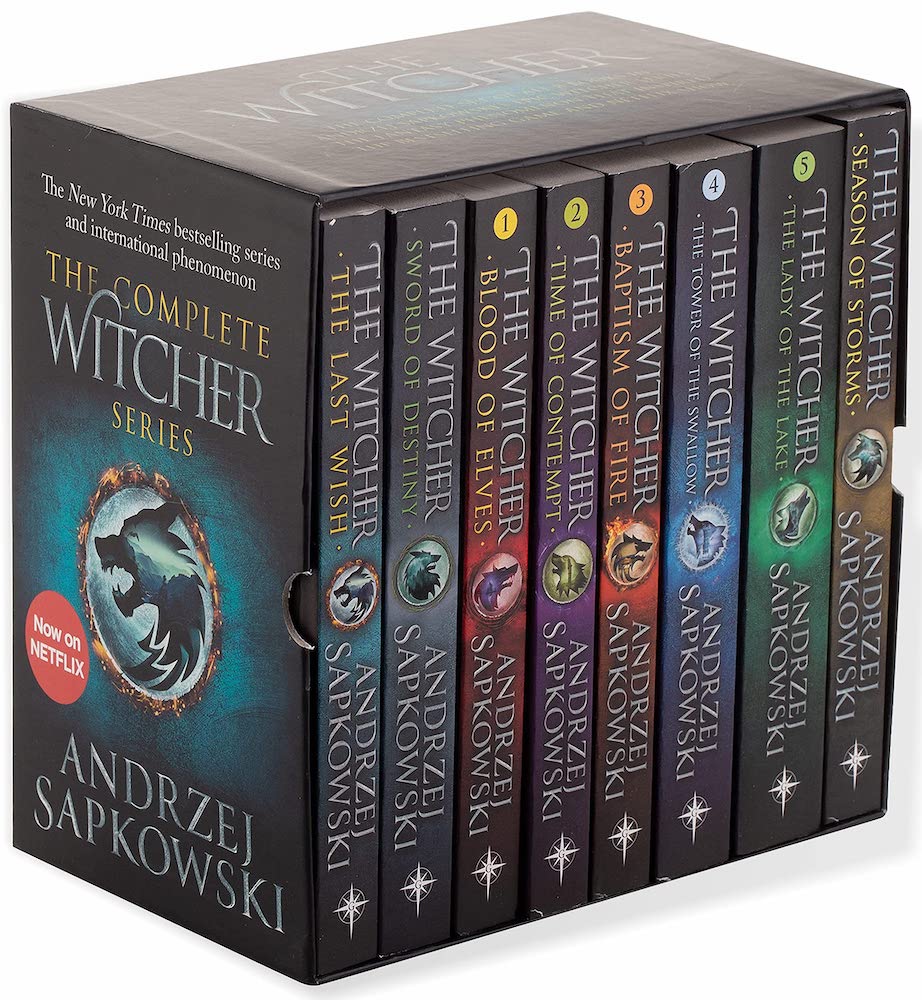 Explore the Continent with this set of Andrzej Sapkowski's Witcher novels. It includes paperbacks of all eight novels in a hard slip case that fits all of them. A great gift for folks that are into the Netflix series, but haven't read the source material. They can light up their Henry Cavill candle and red late into the night. This box set is $54.
---
Yennifer's Necklace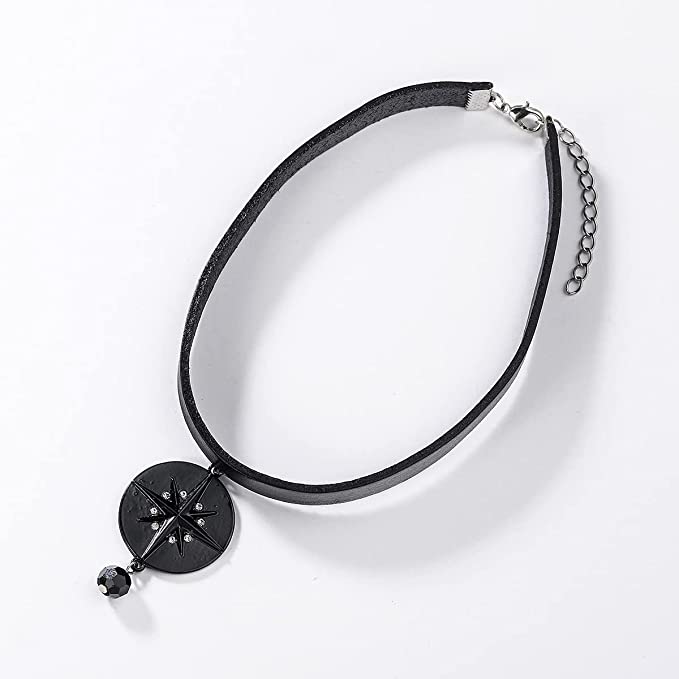 While the talisman Jennefer wears – the Obsidian Star – is important to her, its powers are a mystery. This take is a perfect stocking stuffer for the witch in your life for $10. They can wear it while listen to spooky music and dance like no one is watching while enjoying the smell of Henry Cavill. The pendant is on a 11.8″ leather cord that has 2″ extension chain.
---
Pair of Geralt Funko POPs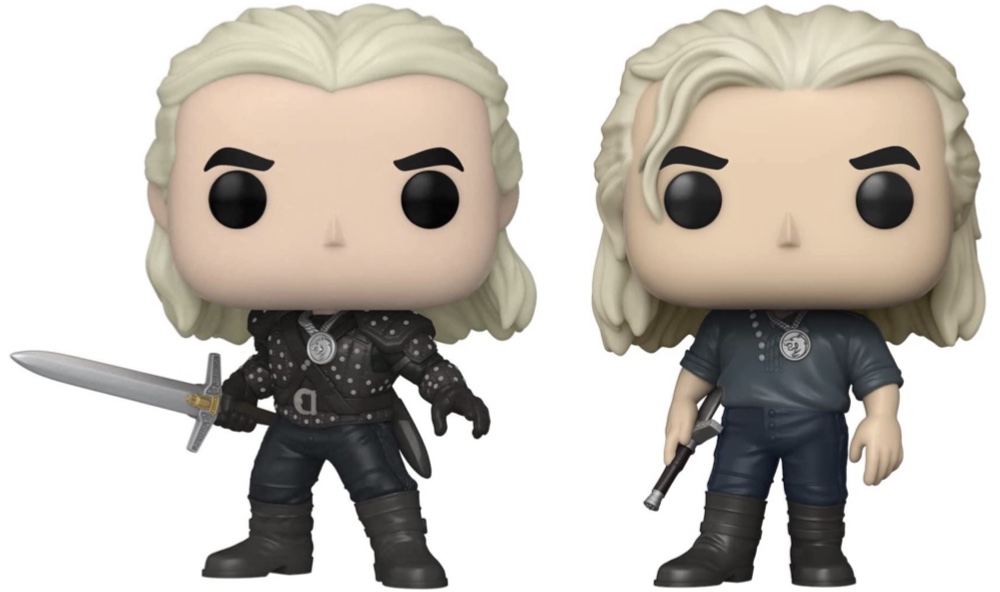 Now that your house smells like Henry Cavill, you need really should add some effigies to make the candle a real display. The pair of armored and plain-clothed Geralt of Rivia POPs is $23. Just don't light these on fire. They won't smell nice. 
---
The Official Witcher Cookbook
Fans can have their very own taste of the legendary inns of the Witcher. The Official Witcher Cookbook is filled with 256 pages of full color photos and recipes ranging from humble meals and tavern stews to bountiful feasts fit for a king. If you burn anything the smell can always be covered up by the scent of a Henry Cavill candle. A hardcover copy is $30.
---
Geralt's Sword – 49″ Replica with Scabbard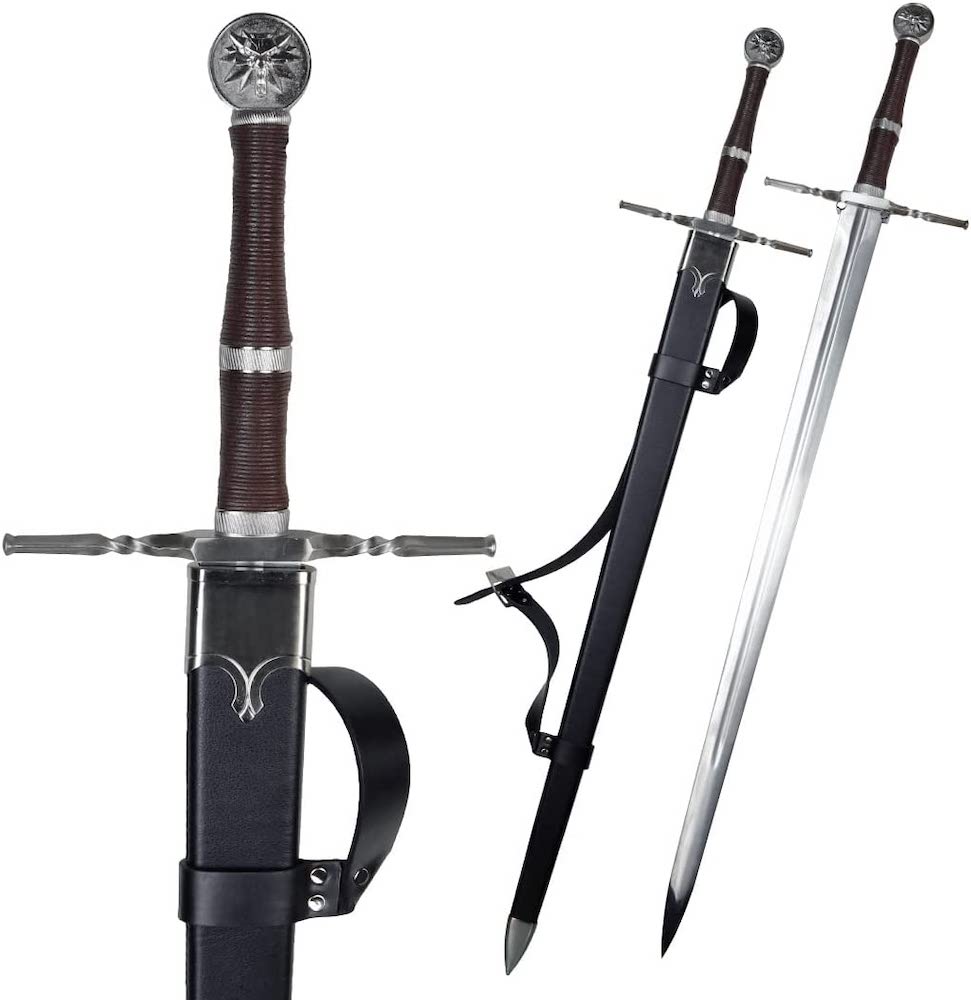 This replica sword is made of stainless steel with a two-handed leather-wrapped hilt wolf symbol on the pommel. Great for display and staring at while you burn your Henry Cavill candle, or for running around your yard chasing squirrels. Not recommended for grocery store trips, but that varies by location. This lovely weapon is $98.
---
The World of the Witcher: Video Game Compendium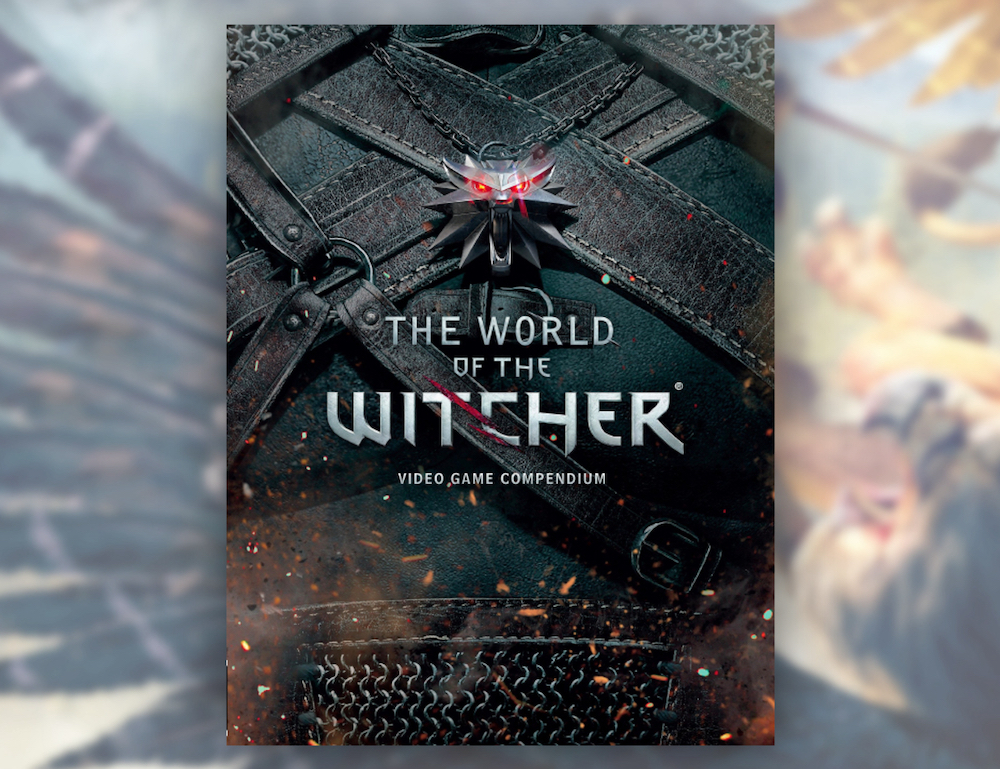 The pages hardbound book contains in-depth knowledge about the locales, the deadly beasts that inhabit them, and the lethal weapons used to put them down. It's filled with gorgeous illustrations and acts as a guided tour through the fascinating dark fantasy of The Witcher. A hardcover copy is $26 and exploring it would be so much better in a room that smells like Henry Cavill.
---
Witcher Dice Set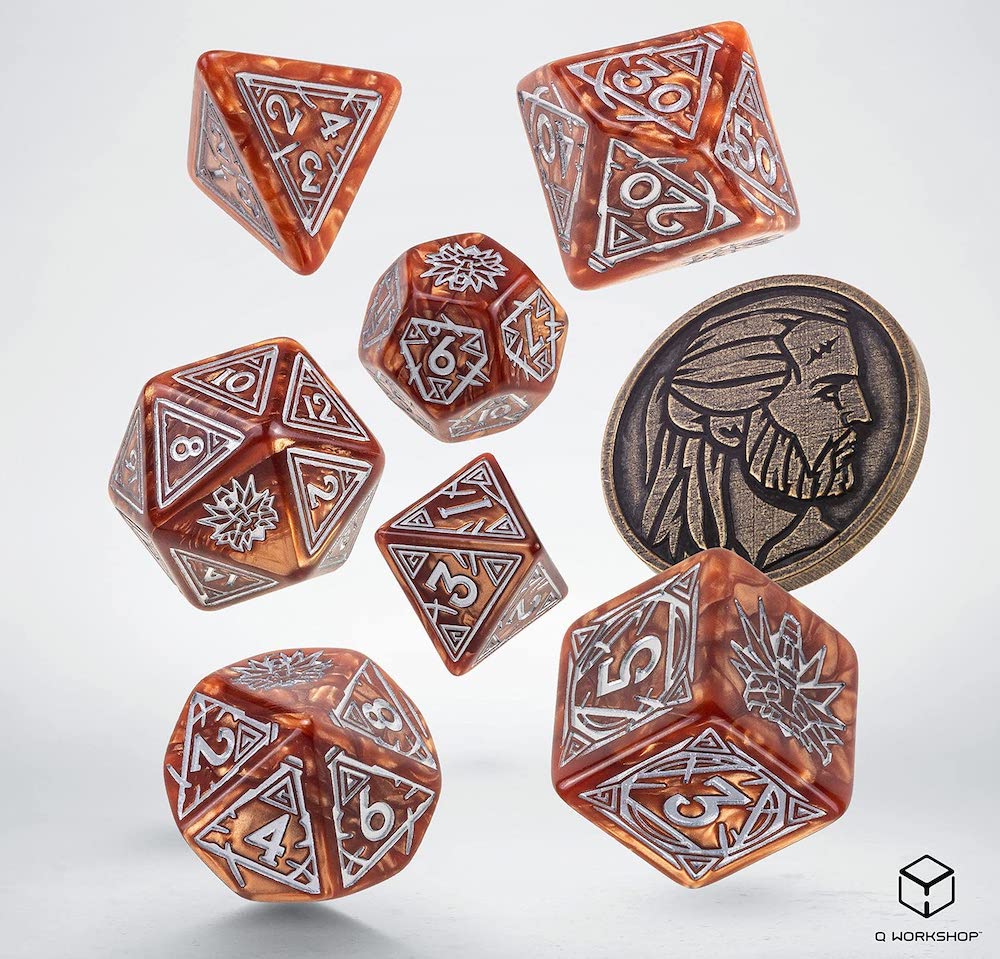 You can never have too many dice. This quality set from Q-Workshop includes eight caramel dice with silver engravings plus a coin featuring Geralt's face and the Wolf School symbol. Invite some friends over, light your Henry Cavill candle, and play an adventure with the Witcher RPG. This set is $20.
---
The Witcher Omnibus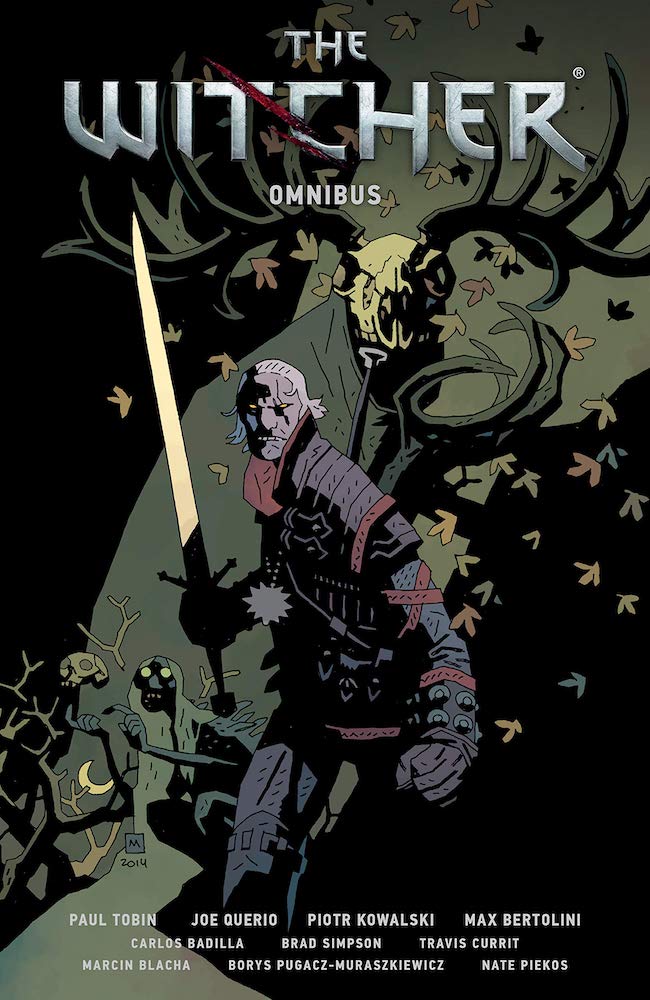 Grab your favorite beverage, fire up you Henry Cavill candle, and dive into the epic of the adventures of Geralt of Rivia. From multi-Eisner award-winning writer Paul Tobin. It includes art from Joe Querio, Piotr Kowalski, Max Bertolini, with a bonus sketchbook section, additional art, and a cover by Mike Mignola. All for just $20.
---
The Witcher 3 Wild Hunt – Ciri Fig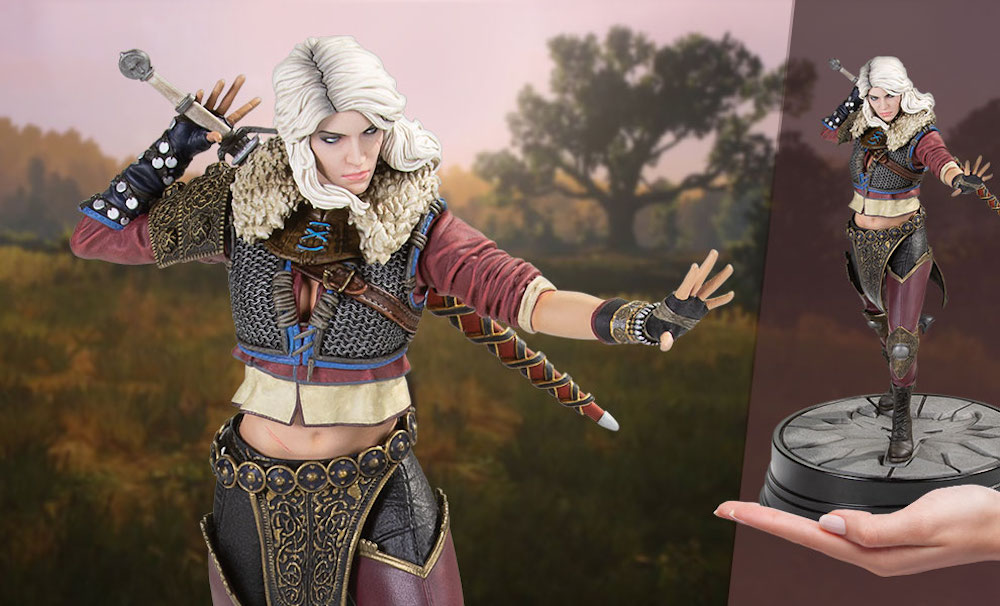 Inspired by the bold red-and-gold tones Ciri wears in the game, this 12.5″ tall fig features the princess in a dynamic pose with her sword at the ready. This fig is packed with sculptural details and just $65. That means you can also snag the Henry Cavill candle for your favorite fan and not break the bank.
---
Just so you know BoLS may collect a share of sales from the links on this page if you decide to shop from them. Our office really needs to smell like Henry Cavill, so we need a bunch of candles. Please help us fund this endeavor.
Subscribe to our newsletter!
Get Tabletop, RPG & Pop Culture news delivered directly to your inbox.
Pop culture staff writer that has been on the BoLS team since 2010. Contributor on the One of Us podcast. Marvel, Vertigo, and dystopian sci-fi fan. Enjoys bad movies, amazing stunt performances, and the internet. Hates rom-coms. (she/they)