After news surrounding the roster at the Saudi Invitational, the PIF-funded event is now projected to be on par with its world ranking points as the Abu Dhabi HSBC Championship. The event, to be played at the Royal Greens Golf & Country Club in Jeddah, has already gained traction due to the list of players participating, which includes a set of LIV defectors.
Saudi Invitational to get similar ranking points as Abu Dhabi
While the PGA Tour has imposed an iron curtain on its contacts with the Middle East after its ongoing LIV hiatus, the DP Tour has been slightly forthcoming. Last year's BMW PGA Championship witnessed the participation of LIV players alongside their former colleagues, which led to a hostile environment over the weekend.
ADVERTISEMENT
Article continues below this ad
Read more: Weeks After His Infamous Lawsuit, LIV Golf Defector Patrick Reed Files Another $450 Million Hefty Case Against a Major Broadcaster
But this year's Saudi Invitational was never meant to be its successor. The Abu Dhabi HSBC Championship starts this weekend and is expected to host a legion of players from either side of the coin.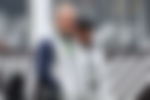 Hosted by the Asian Tour and sponsored by the Public Investment Fund (PIF), the Saudi Invitational will carry a similar weightage to the Abu Dhabi Championship. Both events will likely award 26 OWGR (Official World Golf Ranking) points to their winner.
Equal points a show of unfairness?
The decision adds more fuel to the burning question regarding OWGR points and the overall ranking system in place. Several players have come forward with their apprehension toward the method in use. However, with the 2023 season on the horizon, the noise seems to have landed on deaf ears.
The Saudi International is projected to award the same number of world ranking points to the winner as this week's Abu Dhabi HSBC Championship https://t.co/WXFsdmFkGi

— Golf Monthly (@GolfMonthly) January 17, 2023
ADVERTISEMENT
Article continues below this ad
Additionally, the backing of world ranking points at the behest of a tournament funded by the PIF is likely to be discussed keenly. The Saudi Arabian investment fund is the core supplier to the LIV Golf Series, which has relentlessly carried out its dreams of harboring ranking points for its league.
A change in the schedule, in line with PGA's new 'elevated events', has led to a revised points system for events. For example, the last edition of the Saudi Invitational granted a total of 50 points to the winner. Similarly, the victor at the 2022 Abu Dhabi HSBC Championship was awarded 46 points.
ADVERTISEMENT
Article continues below this ad
While the debate over the points rages on, the participation of LIV players in the competition is expected to add extra spice to the event. Furthermore, the LIV-contracted players have a resounding record in Jeddah. Since its inception in 2019, three current LIV players have won the event, all of whom are expected to tee up in February next month.