In Disney Dreamlight Valley, Potato Puffs' ingredients are almost the same as in many other Puff recipes.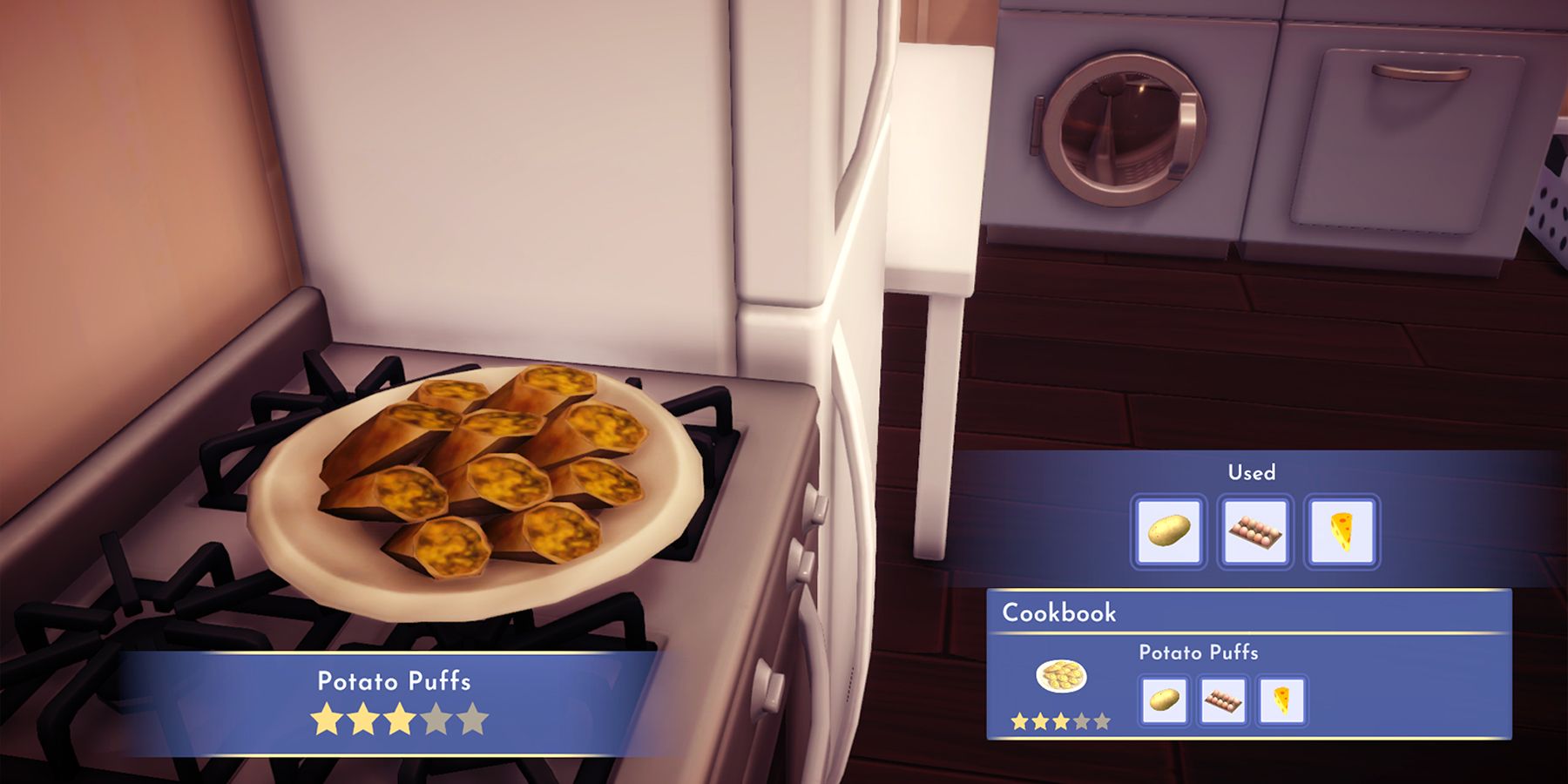 Among the many tasks players are meant to do in Disney Dreamlight Valley, cooking is definitely the most important mechanism. Not only does making the food and eating it reward Energy which may activate Well Fed depending on players' Energy bar, but some dishes also play a huge part in some of the characters' Friendship Quests in Disney Dreamlight Valley.
As with any Puff recipe in Disney Dreamlight Valley, Potato puff is a 3-Star recipe that gives a good enough amount of Energy. Activating Well Fed will help Dreamers in the long run, as it allows a faster movement speed and completing other tasks more swiftly.
RELATED: Disney Dreamlight Valley: How To Unlock Coffee Bean
How To Make Potato Puffs In Disney Dreamlight Valley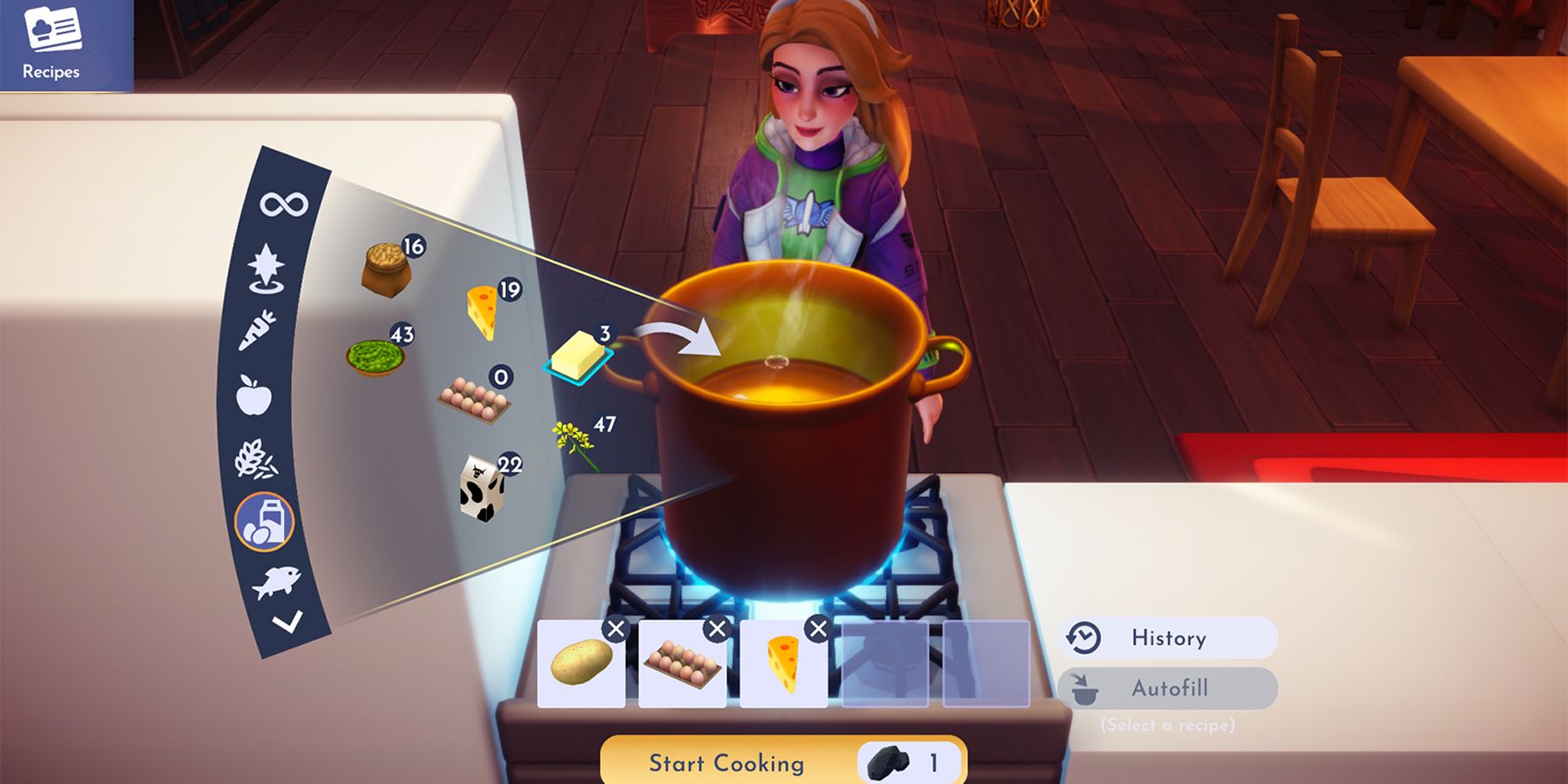 To make Potato Puffs in Disney Dreamlight Valley, collect these ingredients; Potato, Egg, and Cheese. No Puff recipe is complete unless the last two ingredients are present. As for the recipe, gathering all necessary materials and cooking them on a stove using one Coal Ore will result in the Potato Puffs. The latter can give players 1,333 Energy, and it can be sold for 736 Star Coins.
Potato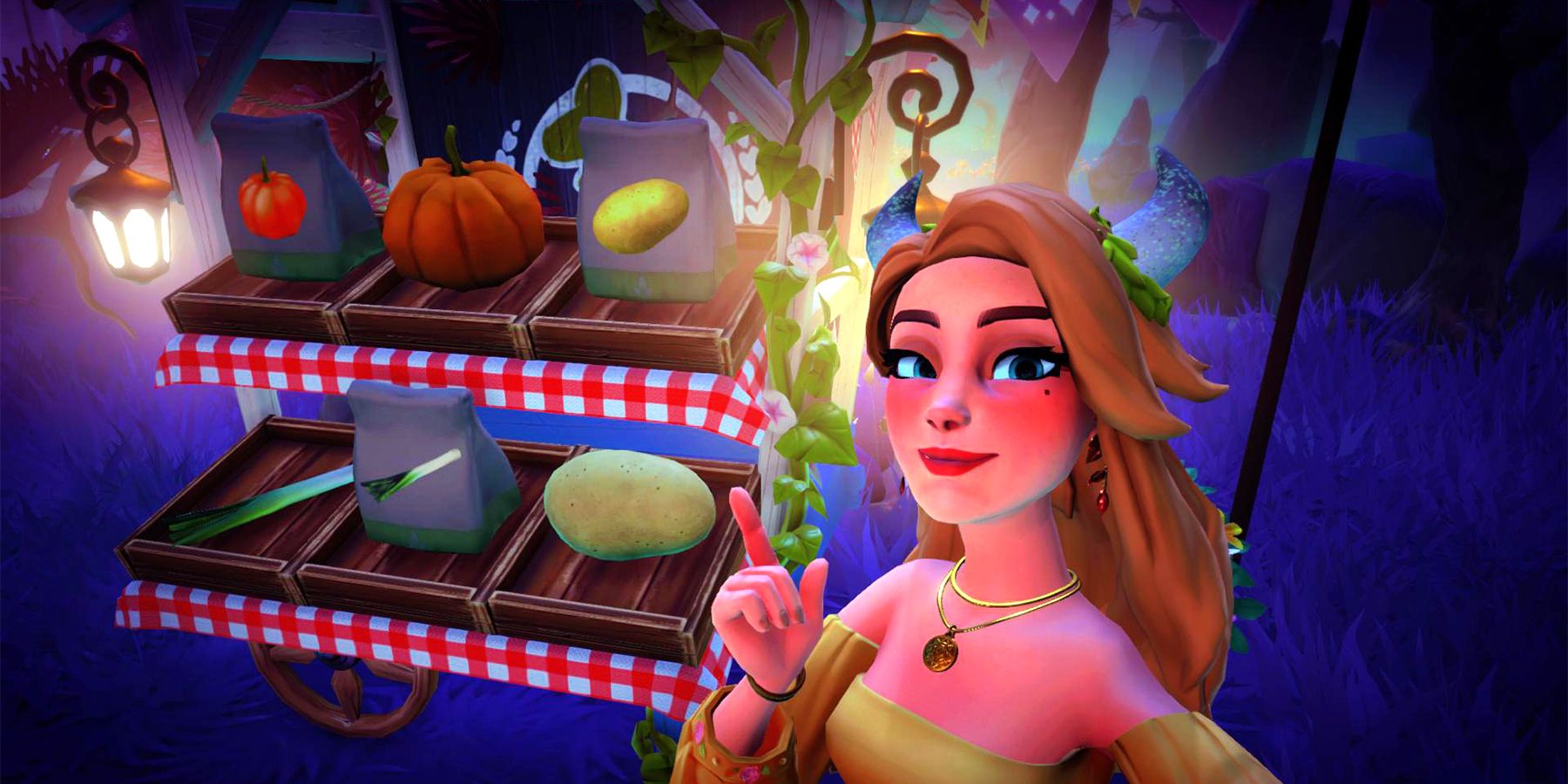 Potato can be collected from one Biome only, which is the Forgotten Lands. The necessary Disney Dreamlight Valley ingredient can be bought from the Goofy's Stall as a vegetable ready for cooking or as a bag of seeds that requires planting, it depends on Dreamers' preferences.
Unfortunately for early-game players, and maybe mid-game players, the Forgotten Lands costs 15,000 Dreamlight to unlock, but that's not the worst part of this whole process. That's because an additional 7,000 Dreamlight is needed to open the Sunlit Plateau. Clearing the Night Thorns from the latter is crucial since the two routes that lead to the Forgotten Lands are only accessible from the Sunlit Plateau. One of the routes requires clearing some Bones by completing one of Scar's Friendship Quests in Disney Dreamlight Valley. As a result, a whopping 22,000 Dreamlight is a must to get Potatoes from the Forgotten Lands.
To easily gather Dreamlight, complete some of the daily Dreamlight Duties from the Dreamlight Tab or use the Crafting Station to convert some Dream Shards into Dreamlight.
Egg And Cheese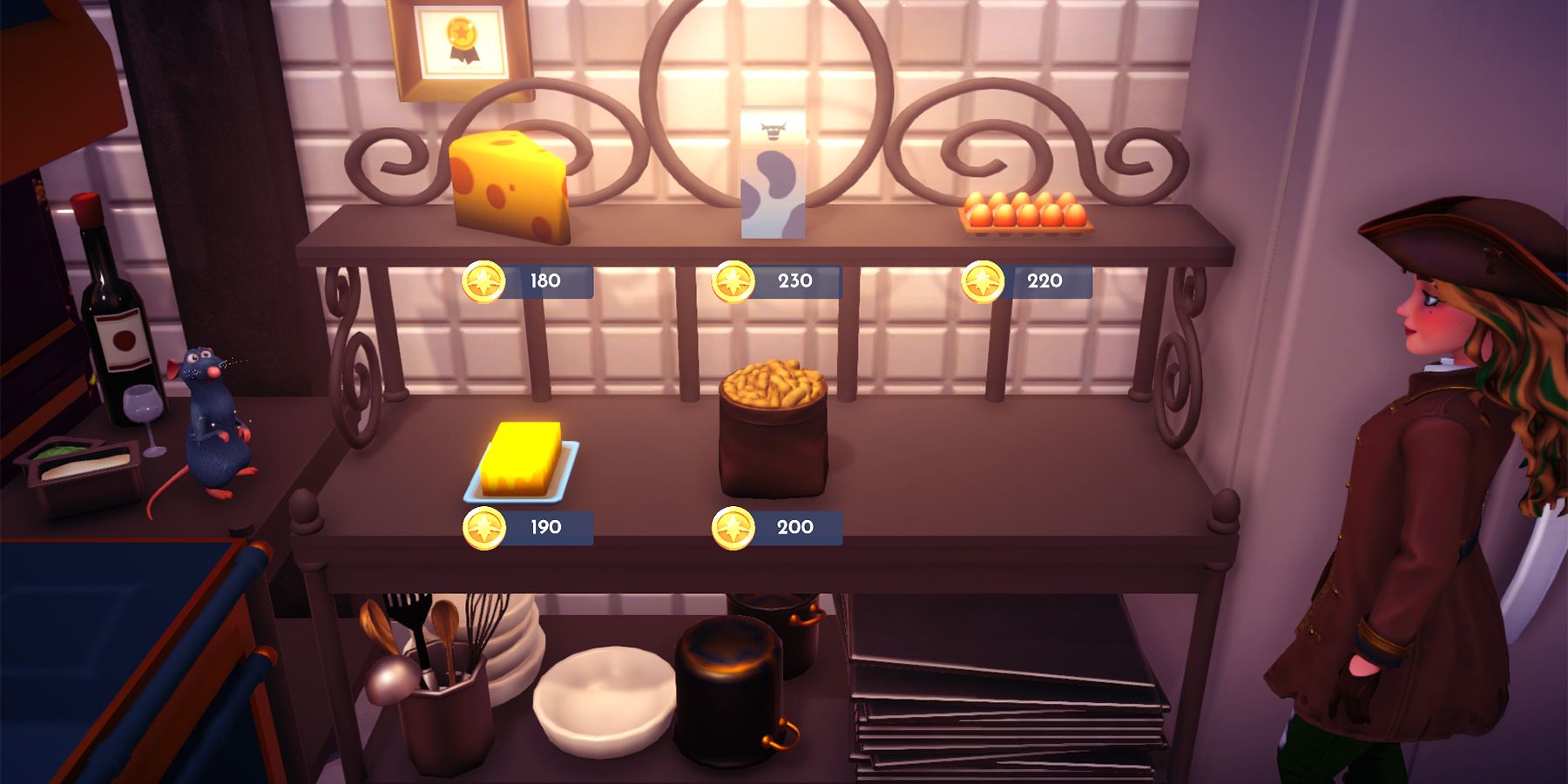 It's not a secret that Little Chef Remy owns a pantry inside his restaurant, Chez Remy. By going inside the restaurant near the shelves where the products are laid out, it's possible to purchase both Egg and Cheese for 220 Star Coins and 180 Star Coins respectively in Disney Dreamlight Valley. As for the Little Chef, Dreamers need to complete two of his Friendship Quests in Disney Dreamlight Valley to unlock the restaurant.
If collecting Star Coins is the problem, then try selling out unnecessary items or the ones that players have a huge quantity of. It's also possible to mine for Gems and sell them, especially the shiny ones, or simply Plant Pumpkins and sell those.
Disney Dreamlight Valley is available now on Nintendo Switch, PC, PS4, PS5, Xbox One, and Xbox Series X/S.