Formula 1 is a cutthroat competition. That being said, in any sport, the quantum for deriving success should be talent, and talent only. However, F1, and motorsport in general, seems to have been a male-dominated endeavor from the very beginning. Historically speaking, there have been female drivers who have set themselves apart, but no one has been able to leave a legacy strong enough to break this unfortunate status quo.
ADVERTISEMENT
Article continues below this ad
F1 is the pinnacle of motor racing. No one ever just becomes an F1 driver. You have to move up the rigorous motoring ladder to get to the zenith of it all. But a lack of systematic help seems to be the primary deterrent for more female racing drivers making the necessary moves to compete in F1. As it would appear, though, enough is enough.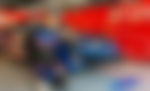 ADVERTISEMENT
Article continues below this ad
Unfortunate lessons learned on the race-track
Danish driver Michelle Gatting has a rich Le Mans legacy. As it turns out, she's even put Haas' Kevin Magnussen to shame once in a while during their karting days. However, even for her, stamping her authority on this sport was no walk in the park. In an interview with the BBC, she explained her plight.
"There were times when I really had to get my fists out and do things that a woman probably wouldn't normally do. I had to fight to be respected," Gatting said. [translated via Google Translate] The Danish motorist then went on to narrate a recent incident that highlights this sorry circumstance.
"They see our sister car behind them and let the guys pass. As soon as they see my pink car again, they start fighting back. It was pure ego. At the end, I pass one of these pilots and I end up outdistancing him. It hurt his ego. You could hear him screaming through his helmet." But through it all, she's kept true to one piece of advice.
"My father taught me that you have to give them back their own coin."
DIVE DEEPER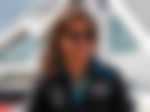 The current state of affairs is disappointing, to say the least. That being said, there's still a glimmer of hope to see a female driver battling head-to-head with the best drivers in the world.
Jamie Chadwick moves a step closer to that elusive F1 seat
Jamie Chadwick's single-seater resume is pretty impressive. A 3x W Series champion, the British star, will now ply her trade across the pond at this season's Indy NXT series [IndyCar's feeder series]. However, she's also made an all-important step towards becoming Formula 1's first full-time female driver.
ADVERTISEMENT
Article continues below this ad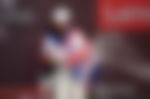 Formula 1 has reported that "Indy NXT driver Jamie Chadwick will remain with the Williams Driver Academy this year as she prepares to make her debut in the IndyCar feeder series." And Chadwick has realized the magnitude of this.
She said, "To be continuing my relationship with Williams is amazing; I've had their support since 2019. Having the opportunity to immerse myself within the team and keep that Formula 1 dream alive is very important. I look forward to seeing what we can achieve together."
ADVERTISEMENT
Article continues below this ad
WATCH THIS STORY: Why are F1 cars so expensive?
If Chadwick makes that step up to Formula 1, how do you think she'd stack up against the rest of the grid?