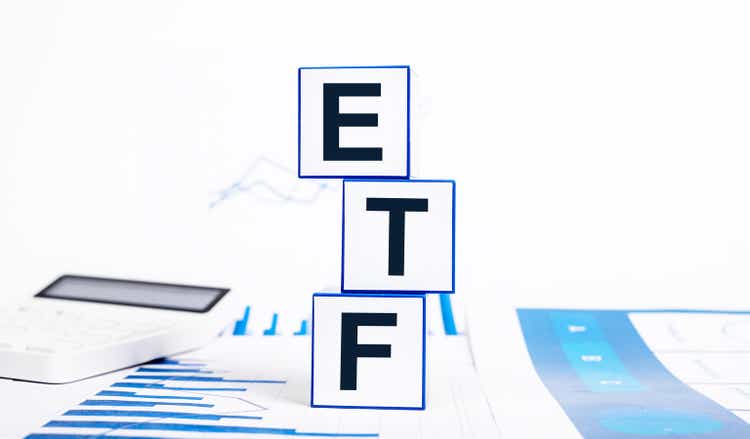 The financial community found themselves to be net buyers of fund assets which included convectional funds and exchange traded funds for the fourth consecutive week. In total market participants added $202M to the fund space as of the week ending on January 18.
Taxable bond funds led the group as together they amassed $8.3B, next in line were tax exempt bond funds which added $1.5B. In reverse, money market funds extracted $5.5B and equity funds gave back $4.1B.
Exchange-traded equity funds noticed that $2.1B exited the door, marking the areas second week of outflows in three. Among the outflow leaders for the week were the Invesco QQQ Trust 1 (NASDAQ:QQQ) which retracted $2.3B and the iShares: MSCI Emerging Markets Minimum Volatility Factor (EEMV) which lost $1.6B.
The equity ETF inflow leaders on the other hand started with the iShares: Core MSCI Emerging Markets (NYSEARCA:IEMG) and iShares: MSCI EAFE Growth (EFG). IEMG took in $1.5B and EFG garnered $616M.
Fixed income ETFs netted $6.8B worth of inflows on the week with the iShares: JPM USD Emerging Markets Bond ETF (EMB) at the top. EMB added $1.4B. The second-place inflow weekly leader was the iShares: MBS ETF (NASDAQ:MBB) at $1.3B.
On the other side of the coin was the iShares: U.S. Treasury Bond ETF (GOVT) and the iShares: 0-5 High Yield Corporate Bond ETF (NYSEARCA:SHYG) which observed the most significant outflows. GOVT lost $1.9B and SHYG watched $689M exit the door.
For a greater breakdown of the weekly fund flows see Refinitiv Lipper's complete fund-flows weekly report.